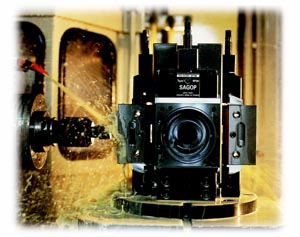 SAGOP, a European company, dedicates since 50 years, her entire operation to the design and manufacture of work holding equipment. Today, the vast majority of milling vices, are fitted with the original SAGOP design floating jaws and automatic locking systems. The proven quality of her products, the continuity of the product range, and the up to 20-year-after spare parts policy, totally respond to today's requirements of the industry.



OUR DESIGN RESEARCH AN DEVELOPMENT :


Our know how through 50 years of experience with the design and manufacture of work holding systems are at the service of our customers.
TECHNICAL AND SALES SUPPORT :

A dedicated team is at your service to demonstrate our products in one of our demonstration vehicles.



QUALITY CONTROLL :

Stringent inspection methods and high performance equipment, make of SAGOP, more than ever, is the partner you can rely on.